We're all about helping homeowners take better care of their pools.
Your pool is the shining star of your backyard. At Swim N Pool & Spa, we're here to help you keep it that way. We're a pool service and supplies provider in the Statesville, North Carolina area known for our great service and knowledge of pool products.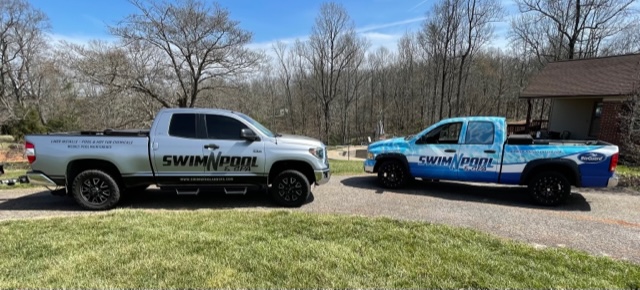 While we can help with nearly any aspect of your pool, our core services include:
Water testing—We can help you better understand your pool water's chemistry. Or you can leave it to us to help you keep your pool water balanced and healthy.
Liner installations—Pool liners don't last forever. When you need a new liner installed with precision, we're the ones to call.
Service and repairs—Our friendly, knowledgeable service technicians will work hard to make sure all your pool's equipment is working its best.
Pool openings and closings—Get your pool ready for winter or open up your pool to get it ready for swim season.
We know there's nothing you love more than spending time in your pool, and there's nothing we love more than helping you take better care of your pool. We have over 30 years of pool and spa experience, and we hold a COP certification. We always treat our customers like friends, and we're extremely family oriented.
Leave it to us to provide great pool advice and service, so you can get back to splashing around and cooling off in crystal clear, blue water all season long. Find out more about our services by giving us a call today.