Maintain the perfect balance in your home spa.
People are busier than ever, and when we are overloaded and busy, it is imperative to find time to relax and unwind, and spending time in your home spa is an excellent way to soak away the cares of the day. Soaking in your spa should remain relaxing, and keeping your spa maintained with proper spa chemicals will keep things running smoothly.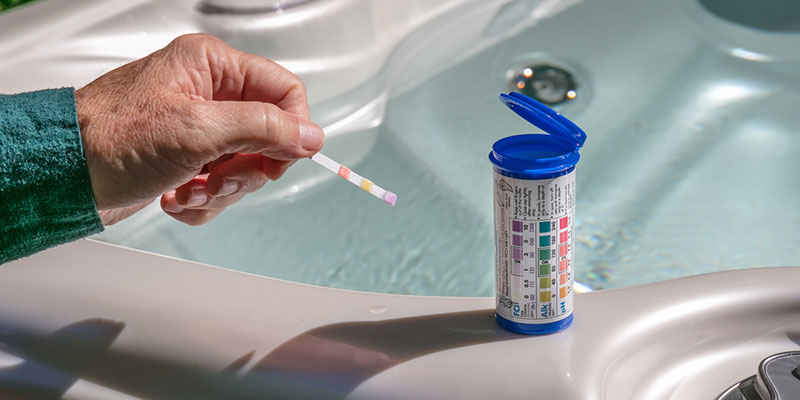 Water chemistry in your home spa is incredibly important for the function of your spa as well as your water quality. There are several necessary spa chemicals that will keep your spa and water in tip-top shape. Those spa chemicals include balancers to maintain the perfect pH, clarifiers to keep your water clean and clear, cleaners for various components of your spa both inside and out, sanitizers to keep your water hygienic, shocks to get anything the regular sanitizer missed or after heavy use, and other chemicals needed for specific circumstances. While all of this may seem complicated, at Swim N Pool & Spa, we make water chemistry our business and can keep you on track with all of the chemical needs of your spa.
Serving Statesville, North Carolina, we offer all of the spa chemicals you will need to keep everything clean, healthy, and ready for relaxation. We have over 30 years of experience and offer high-quality spa chemicals, water testing, and expertise to improve the quality of your investment. If you are looking for personalized, outstanding service, and a helpful team to assist with your spa needs, give us a call today!
---
At Swim N Pool & Spa, we offer spa chemicals in Statesville, Davidson, Mooresville, Troutman, Cool Springs, Union Grove, Hamptonville, Taylorsville, Sherrills Ford, and Mocksville, North Carolina.