We offer Dream Maker Spas to make your spa dreams come true.
Making the decision to upgrade your home with a spa is very exciting. You're now closer to sliding into your very own jetted tub and letting the warm water release all your troubles. You no longer have to worry about sharing a spa or waiting until your next vacation to enjoy the benefits of a good spa. But now that you know you want a spa, the next step is to decide what kind of spa is best for you.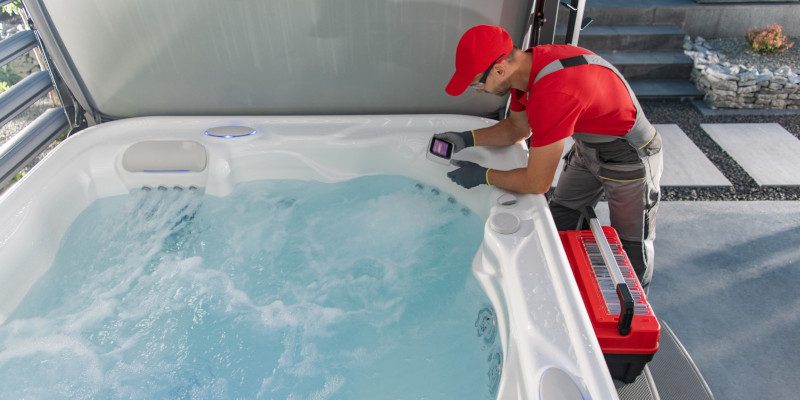 One of the spas we offer here at Swim N Pool & Spa is Dream Maker Spas. Your dreams truly will come true with a Dream Maker spa. Why? Well, Dream Maker Spas are expertly crafted to be installed with top-of-the-line jets, detailed outer designs, and efficient heating– and that's just the beginning. You have the option to choose a spa that is full of gadgets and features, or you can go with the simpler route and install a basic hot tub without losing out on quality.
Another thing that makes Dream Maker Spas stand out is the heating system. Unlike most spas and hot tubs, Dream Maker spas heat through the pump instead of a regular heater. You can be sure that you can enjoy warmth from your hot tub year-round in the Statesville, North Carolina area.
Our company has over thirty years of experience in working with spas, pools, and hot tubs. We make it a priority to provide you with the best spas and pools, which will in turn offer you a wonderful experience and break in the comfort of your home. Call us today for more information!
---
At Swim N Pool & Spa, we offer Dream Maker spas in Statesville, Davidson, Mooresville, Troutman, Cool Springs, Union Grove, Hamptonville, Taylorsville, Sherrills Ford, and Mocksville, North Carolina.