As the weather warms and you start preparing for summer and all the fun that comes with the warm weather, it's time to start thinking about your pool opening. It is best to plan your pool opening in the early spring, before the temperatures are consistently warm, as that is when the algae and bacteria begin to flourish in a dormant swimming pool.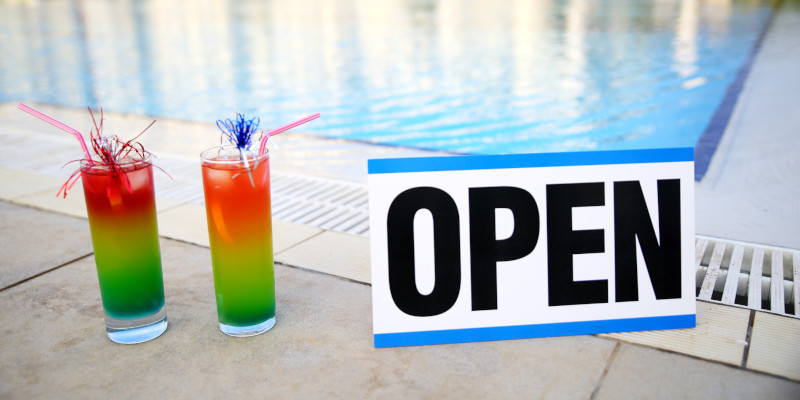 When you are ready to schedule your pool opening, give us a call at Swim N Pool & Spa so that our expert team can open your pool properly and make sure the water chemistry is optimal, setting you up for an amazing season of poolside fun! When we come out to open your pool, we will clean your pool cover to make sure no debris will fall into your pool when opening, which will also protect your pool cover and extend its life span.
Our team will also skim any debris off the water in your pool, remove any installed winterizing plugs, reinstall any accessories such as ladders or slides, raise the water level, prepare your filter and pump for use, balance the water chemistry, and shock the pool for proper opening.
We know that with summer right around the corner, many of you are itching to get back into your pool and out into the sun. Let us take care of all the work for you! With over 30 years of experience with pools, we have the right knowledge and use the highest-quality water chemicals to ensure the safety of your family. Water chemistry is what we know best, and you can always trust us to improve the quality of your investment. We look forward to working with you to enhance your summer fun this season!