Swimming pools get used very frequently during the summer months in Statesville, North Carolina and the surrounding areas, as they are a refreshing place to relax during the sweltering summer months. Using the swimming pool often also means that skin oils, skin cells, sunscreen residue, and debris are getting into your pool every single day. Maintaining your pool with regular pool cleaning is the best way to protect your investment and to keep that refreshing pool looking and feeling inviting to jump into.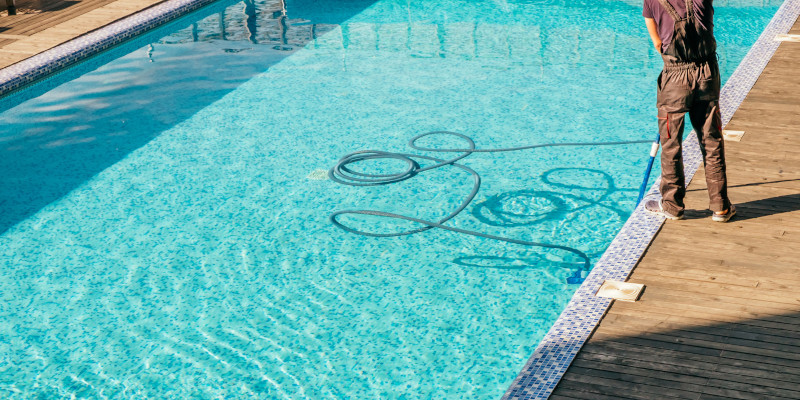 At Swim N Pool & Spa, we can help with the regular pool cleaning to keep your pool maintained properly. Choosing our team to help with this regular maintenance frees you up to continue your summer fun without having to worry about the mundane tasks needed to keep your swimming pool sparkling clean.
Our knowledgeable team will not only keep your pool aesthetically pleasing, but we will also ensure the safety of your family, friends, and other guests by keeping your pool hygienic and safe to all of those who swim. Maintaining the cleanliness of your pool is also important to extend the life of your pool, pump, and filters, as allowing them to become dirty or clogged can cause issues that would require premature replacement. Choosing to have regular pool cleaning services will also allow us to monitor the water chemistry and filter pressure to make sure everything stays in optimum working order.
Our swimming pool experts offer personalized customer service and only use the highest-quality chemicals, as your safety is our top priority. With a flexible service department and a certified and knowledgeable team, we will continue to maintain and improve the quality of your investment. Give us a call to schedule pool cleaning services today!