Professional pool opening and closing is the best way to ensure your pool is ready for the changing seasons.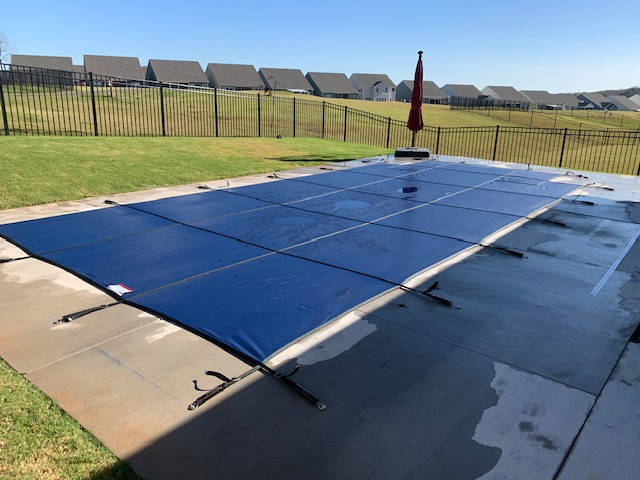 Having a pool can be great for the kids to play in during their summer vacations and for you to relax in after a long day at work. It is all nice until it gets a bit too cold outside to be in the pool. During those times, leaves go in and bugs do, too along with other things that can make it dirty. So, when it is time to get back in, you spend a while having to clean it all out. Pool opening and closing is the best way to lessen that work and ensure your pool will be in good condition when the weather warms back up again. Pool opening and closing is beneficial for keeping a clean pool during those cold days. Let the covers catch everything through the colder months, and you will find reopening your pool much easier in a few months' time.
Trying to do your own pool opening and closing may be a bit difficult, and you may break something if you are not careful. Give us a quick call, so we can come to make sure if anything is damaged. If we find any problems, we can take care of them with the proper equipment. We can help you with pool opening and closing in Davidson, North Carolina during those long periods of time where you do not use the pool. When it is time to use it again, we can open it back up for you and your family to have fun in it once again! We will do our best to ensure everything is done efficiently and correctly. Let our team at Swim N Pool and Spa do the work of pool opening and closing, so you don't have to.
---
At Swim N Pool & Spa, we offer pool opening and closing services in Statesville, Davidson, Mooresville, Troutman, Cool Springs, Union Grove, Hamptonville, Taylorsville, Sherrills Ford, and Mocksville, North Carolina.
Similar Services We Offer: