We will repair your pool's pump so you can enjoy cleaner, clearer, healthier water.
Pools are extremely versatile. Not only can you customize your pool however you want, but pools in general are also great for a variety of activities. They are great places to host a party, exercise, spend quality time with friends and family, or just relax whenever you need a break from your daily tasks. However, pools aren't useful and enjoyable unless they are clean, and it is not easy to have a clean pool when its pump is having issues. Luckily, our team at Swim N Pool & Spa knows what to do. We provide pool pump repair, so you can get back to enjoying your pool in no time.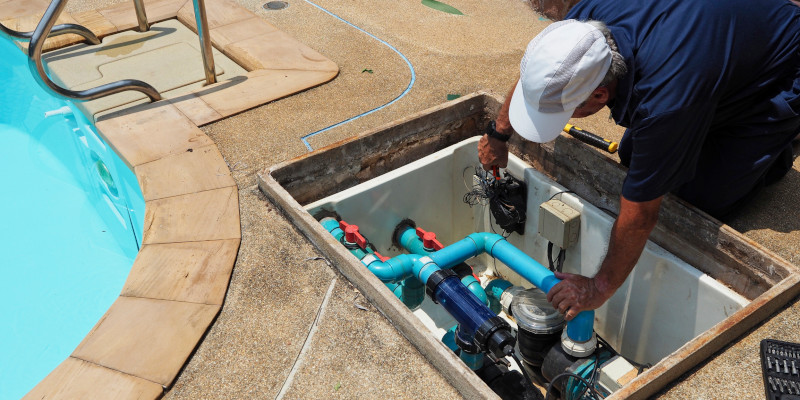 Your pool relies on the pump to stay clean, clear, and healthy. You can think of the pump like the heart of the pool, as it circulates the chemicals that keep your pool clean. It moves water from the pool into the filter and chlorinator so your water can be rid of debris and bacteria throughout, but there are several things that can impede this process.
For instance, an air or water leak in your pump can prevent it from doing its job well, and so can a pump that is clogged with pollen, leaves, pine needles, seeds, small rocks, dog hair, and other debris. While any of these issues can be irritating, our knowledgeable and skilled staff can solve them with pool pump repair.
We are proud to provide pool pump repair to the Davidson, North Carolina community. If you have any questions for us, don't hesitate to contact us today.
---
At Swim N Pool & Spa, we offer pool pump repair services in Statesville, Davidson, Mooresville, Troutman, Cool Springs, Union Grove, Hamptonville, Taylorsville, Sherrills Ford, and Mocksville, North Carolina.