There are several benefits of professional weekly pool maintenance services.
Appearances can be deceiving when it comes to swimming pool care. The water could look inviting, yet be out of balance and not the safest environment for your family. The best way to be certain your pool water is free of bacteria and other contaminants is with weekly pool maintenance. At Swim N Pool & Spa, we have 30 years of pool and spa experience, so we have what it takes to keep your swimming pool in top condition.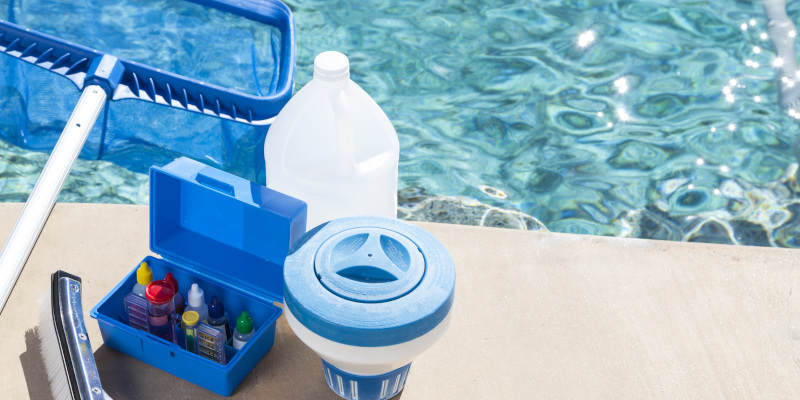 Our team is also fully equipped to handle any repair issues that we might notice when performing your weekly pool maintenance. Of course, we will cover our findings with you first, as well as any options available, so you can approve the repair before it is completed. Having top water quality and an eagle eye on your pool's condition are just two benefits of professional weekly pool maintenance. Others include not having to shop for or store pool chemicals and having more free time to enjoy your pool and other enjoyable activities in the Davidson, North Carolina area.
Weekly pool maintenance does more than balance the water. In addition to adding any chemicals that are needed, we'll check the filter, clean the pool walls, skim any debris off the surface, and vacuum the pool if you don't have an automatic system. If you would like to know more about what we do as part of our weekly pool maintenance program or would like to get started, reach out to us today.
---
At Swim N Pool & Spa, we offer weekly pool maintenance services in Statesville, Davidson, Mooresville, Troutman, Cool Springs, Union Grove, Hamptonville, Taylorsville, Sherrills Ford, and Mocksville, North Carolina.