Our team has the right training to take care of all your pool opening needs.
Here at Swim N Pool & Spa, we want to help you keep your pool in great condition, so you can enjoy it as much as possible. To do this, we offer a wide range of pool care services, including pool opening and closing. For those who are unfamiliar with these terms, pool opening refers to the process of preparing your pool for use every spring, and pool closing refers to the process of getting your pool ready for a period of disuse every winter. Closing the pool involves doing things like winterizing the plumbing system so it doesn't freeze and covering the pool to ensure no debris falls in the water, and opening the pool again involves uncovering it, warming up the plumbing, and generally getting the pool ready to be used again.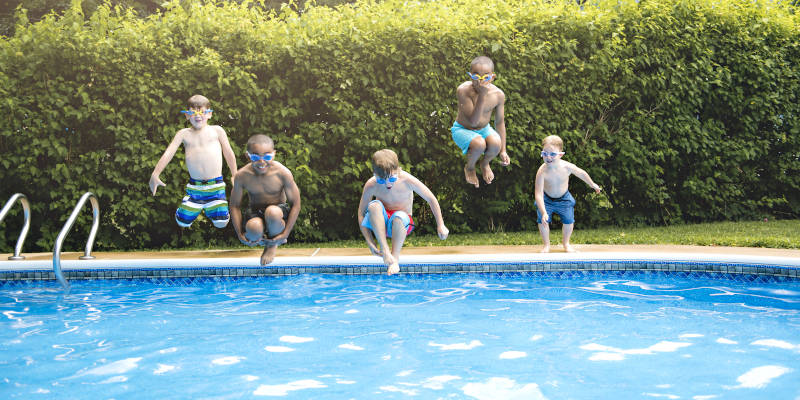 While it is possible to take care of pool opening yourself, you will get better results by letting trained pool technicians like those on our team do it for you. In addition, because our team has opened so many pools, we know how to get the job done as efficiently as possible. We know that you are eager to use your pool again once spring comes, and we'll make sure you only have to wait until the weather is warm enough and not be stuck waiting until you find time and try to figure out all the steps to do it yourself.
Our team is proud to serve the Statesville, North Carolina community, and we want to help you take good care of your pool. If you are looking for a team you can trust to provide the top-notch pool opening services you need, just give us a call.
---
At Swim N Pool & Spa, we offer pool opening services in Statesville, Davidson, Mooresville, Troutman, Cool Springs, Union Grove, Hamptonville, Taylorsville, Sherrills Ford, and Mocksville, North Carolina.