We offer a variety of pool accessories to improve your swimming experience.
There is no better feeling than enjoying your brand-new pool, but as you probably know, there is a lot more you can do to increase your enjoyment further. Because you can't enjoy a cloudy or uncomfortable pool, pool accessories like a robotic vacuum cleaner or a pool brush can be lifesavers. Other pool accessories, like fountains and special pool lights, can make your pool feel more luxurious. Some pool accessories, like a diving board or slide, are even a great way to increase the family fun. As you can tell, there are many pool accessories available to you that you should take advantage of and improve your swimming and poolside experience.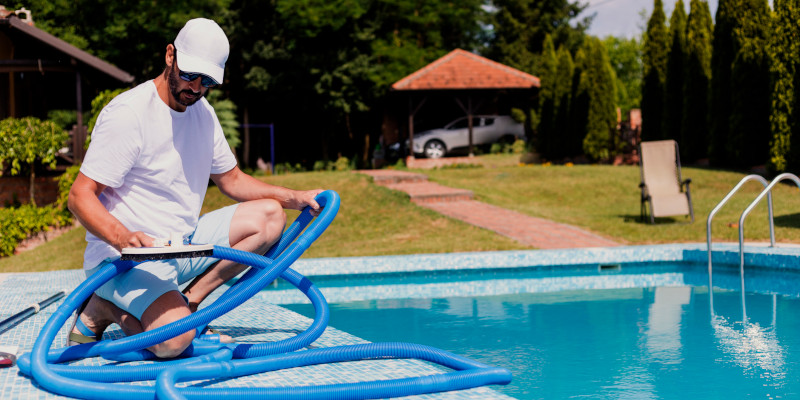 At Swim N Pool & Spa, we offer a variety of pool accessories, such as chemicals, covers, heaters, liners, floats and toys, and many more. Whatever you are looking for, we have it at our storefront. Our staff is very friendly and professional, so if you have any questions or are looking for something specific for your pool in Statesville, North Carolina, we will be more than happy to assist you in any way we can. Our whole team is also very knowledgeable about pools and the accessories needed to maintain them and make them even more fun.
With over 30 years of experience in the pool business, we are your trusted experts when you need pool accessories of any kind, as well as valuable information about taking care of your pool. We look forward to seeing you at our store or answering your call.
---
At Swim N Pool & Spa, we offer pool accessories in Statesville, Davidson, Mooresville, Troutman, Cool Springs, Union Grove, Hamptonville, Taylorsville, Sherrills Ford, and Mocksville, North Carolina.