We'll keep your pool water balanced, clean, and crystal clear with the right pool chemicals.
Most good things require a bit of work, and pools are no exception. Before you can safely enjoy balanced, clear-as-glass water in your pool, you need to purchase the proper chemicals to treat the water. Pool maintenance may seem daunting for many people, even leading them to decide against getting a pool. However, at Swim N Pool & Spa, we're here to demystify the process of pool maintenance and provide you with the pool chemicals you need so that pool maintenance will be as straightforward and effective as possible.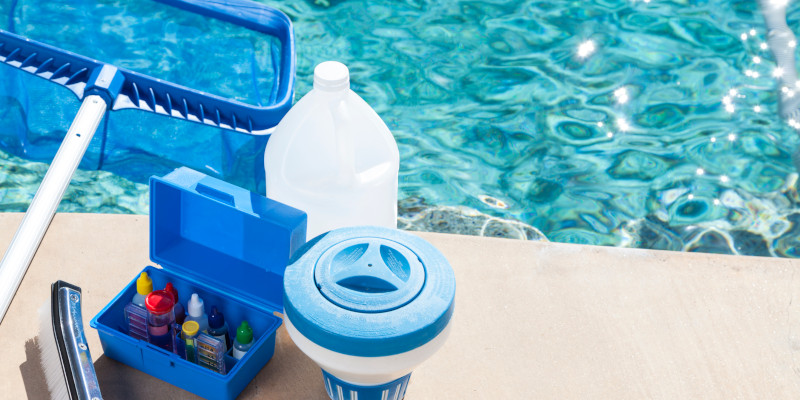 The two main factors to consider when it comes to pool water is balance and cleanliness. Some of the pool chemicals you will need to balance the water are a pH increaser and reducer as well as an alkalinity increaser. Using these chemicals to maintain a neutral pH will not only prevent skin and eye irritation for swimmers, but it will also ensure that your sanitizer works properly. Chlorine is one of the most common sanitizers you can use in your pool, and so is salt. Using a sanitizer is important because it kills the bacteria that contaminate the water. Clean water is essential for your health and enjoyment of your pool.
With over 30 years of experience, our team is well-equipped to provide you with effective chemicals for your inground or above-ground pool in the Statesville, North Carolina area. We would also love to answer any questions you may have about pool chemicals. Give us a call today to learn more!
---
At Swim N Pool & Spa, we offer pool chemicals in Statesville, Davidson, Mooresville, Troutman, Cool Springs, Union Grove, Hamptonville, Taylorsville, Sherrills Ford, and Mocksville, North Carolina.