The right pool covers protect your pool and the people who use it.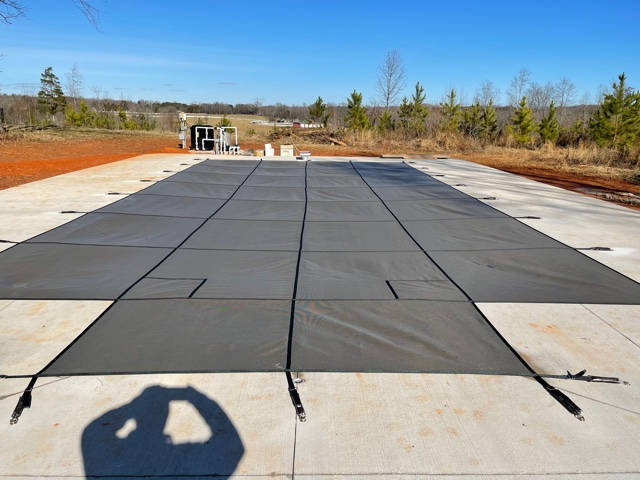 We all like having a nice, clean pool full of water. They're nice for exercise and just having wholesome fun. When your pool is not in use for a period of time, it is best to make sure it is covered. Pool covers come with many benefits. Some benefits pool covers include are:
Conserving water (keeping the water from evaporating)
Keeping your pool clean when you are not using it
Saving money on keeping a filter running constantly when the pool isn't in use
Preventing pets and children from falling into an unsupervised pool
Keeping out people who might be tempted to go for a swim without permission
Pool covers can do so much for you pool. A pool cover is one of the best ways to minimize the time and expense of cleaning. You want to just jump in and enjoy your time having fun. You want to be able to throw a pool party and not have to worry about getting your pool clean before all the guests arrive. You can cover your pool at night and uncover it in the morning for a refreshing swim to start off your day. Pool covers can protect your pool from getting dirty. Instead of trying to catch everything in the water, you can just pick it all up or sweep it off your pool covers. Contact us at Swim N Pool and Spa for more information about pool covers and getting one for your pool in Statesville, North Carolina. We would be happy to go over the different options with you and find one that will work wonderfully for your pool.
---
At Swim N Pool & Spa, we offer pool covers in Statesville, Davidson, Mooresville, Troutman, Cool Springs, Union Grove, Hamptonville, Taylorsville, Sherrills Ford, and Mocksville, North Carolina.
Similar Services We Offer: