Protect your pool with one of our inground pool covers.
Picture this: your pool is crystal clear and a vibrant shade of blue that makes your backyard look like a vacation getaway right on your own property. You can see the glittering sunlight in the water's reflection, and you can't help but think how perfect everything is. You might be tempted to leave your pool uncovered at all times so you can enjoy its beauty. However, you will quickly find out that this isn't a good idea because an uncovered pool is an unprotected pool. Since your pool is a major investment, protecting it should be at the top of your list, and you can do that easily with one of our inground pool covers.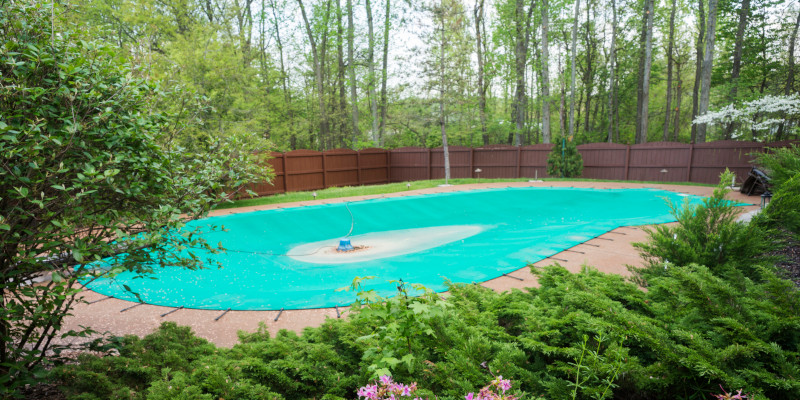 Inground pool covers come with a lot of benefits. For example, they can protect your pool from becoming littered with debris like leaves, pollen, twigs, and insects. This not only keeps your water clear, but it also prevents your pool pump from becoming clogged and needing repair. In addition, inground pool covers are very energy-efficient. Without a cover, your pool is subject to evaporation that requires you to make up that water loss and use more energy to heat it. However, having a pool cover can reduce the amount of make-up water by 30 to 50 percent. Some inground pool covers can even protect your children or pets from falling in.
At Swim N Pool & Spa, we provide our products and services to customers in Statesville, North Carolina. If you have any questions or concerns about our inground pool covers, please reach out to us today so we can assist you.
---
At Swim N Pool & Spa, we offer inground pool covers in Statesville, Davidson, Mooresville, Troutman, Cool Springs, Union Grove, Hamptonville, Taylorsville, Sherrills Ford, and Mocksville, North Carolina.