Pool pumps are necessary for a healthy swimming pool.
Many people find that pools are a welcome addition to their residential property. In addition to being a great source of entertainment and social activity, pools offer a variety of health-related benefits. For instance, swimming in your pool will improve your endurance, strength, and flexibility. Pools also improve your mental health since they encourage you to spend time outside and relax. They even alleviate stress since the mere presence of water has been proven to calm the brain. But despite these health benefits, pools can quickly turn into a health risk if you don't maintain them properly. That's why pool pumps are so essential. Without pool pumps, you'd be swimming in stagnant water and risking bacterial infection each time you enter the pool.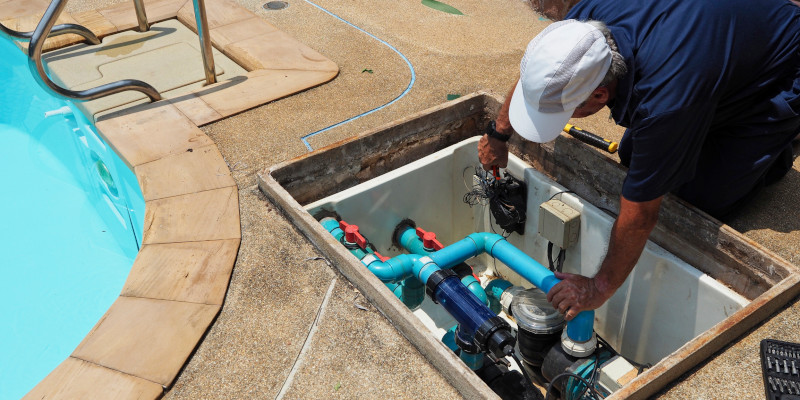 Pool pumps are one of the most important parts of the pool because they circulate the water in your pool system. As the pump pulls water from the pool, it filters the water in a cycle, allows a strainer basket to remove debris like leaves and dirt, and keeps everything flowing. This process also allows your pool chemicals to be distributed evenly throughout the water, ensuring that your pool is properly sanitized and free of health risks.
At Swim N Pool & Spa, we are eager to assist our customers in the Statesville, North Carolina area. You should have a pleasant poolside experience without having to worry about your pool's cleanliness, so give us a call if you need pool pumps or you would like to learn more about our products and services.
---
At Swim N Pool & Spa, we offer pool pumps in Statesville, Davidson, Mooresville, Troutman, Cool Springs, Union Grove, Hamptonville, Taylorsville, Sherrills Ford, and Mocksville, North Carolina.
Similar Services We Offer: